Stone Art Hub

Business Type:

Wholesaler, Factory, Exporter

Main Products:

Fountains,Statues,Carving panel,Stone pillar,Stone clading with carving,Marble & Granites,

Country/Region:

India

Established:

Mar 09, 1983

NO. of Employees:

51 ~ 200

Annual Turnover:

US$ 1 ~ 2.5 Million

Verification Type:

Onsite Check ?

The supplier's company certificate has been verified by StoneContact.Com.
Company Description
Dear Sir / Madam,
Greetings from M/s STONE ART HUB (Complete Solution in
MARBLE,STONE,LIMESTONE,SANDSTONE AND GRANITE)
The company was founded by Mr NAYAZ in 1983 and after that he awarded five times by sangemarmar association makrana for his valuable involvement in developing the market in globally. Today setting benchmark and standards in dimension all categories. Stone art hub its branch company produce pieces of art for beautification of world around.
We deal in India as well as Abroad. Company Supply (White Marbles, Black Granite, Pink sandstone, Beige sandstone, of all sizes which is prepared by splitter and
gang-saw. Company also supplies Tiles, Slabs, and Pillar of Teakwood sandstone, Yellow Jaisalmer golden marble, Sandstone.
We have Marble mine and vast experience of mining activities especially in large size
stones. We also provide transport facilities all over the world, as the
company has its own transport vehicles.
Manufacturing of Stone articles with intricate Carving as per the
design and Specification (Size - As per the client requirement).
Transport Facility Also Available only by agreement.
For further info please feel free to call on the numbers mentioned
below.
Thanks & Warm Regards
Ali javed
owner and board of members
call No. +91-93100-66666 +91-1588-240086
owner@stonearthub.net
STONE ART HUB
BYE PASS ROAD MAKRANA (NAGOUR) RAJ. 341505(India)
Tel: +91-1588-240473 +91-1588-242898
Email: akrtiart@yahoo.com

Onsite Check
The supplier's company certificate has been verified by StoneContact.Com.
Verified Supplier
International Name
Local Company Name
Company Establish Date
Business License
Trade License
Existence Image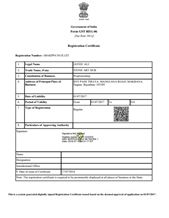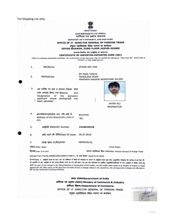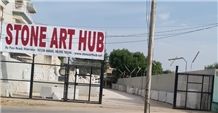 Contact Details
Javed Ali
Telephone:

+91-992-8909-666

Fax No:

+91-1588240086

Mobile::

+91-992 8909666

Company Address:

Bye Pass Road Makrana Rajasthan India
Send a message to this supplier